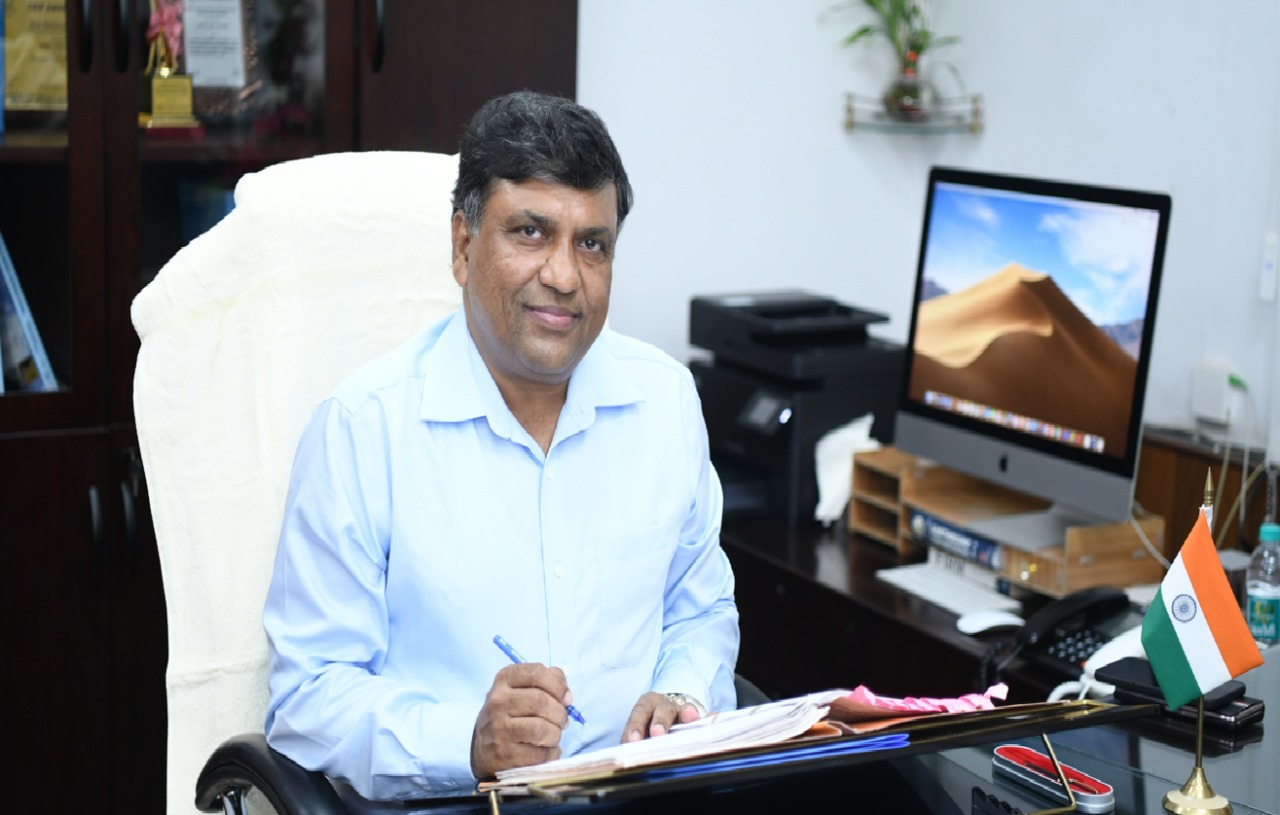 Shri Rajeev Kumar Vishnoi
Chairman
Mr. Rajeev Kumar Vishnoi is Chairman of TUSCO Limited (A JV company of THDC India Ltd. and UPNEDA, GoUP). Mr. Vishnoi is also Chairman and Managing Director, THDC India Limited. Mr Vishnoi is a renowned Engineer in Power Sector in India as well as in Global Arena. The accomplishments of Mr Vishnoi in development of Mega power projects are unparalleled.
Mr. Rajeev Kumar Vishnoi is an Hons. Graduate in Civil Engineering from BITS Pilani and holds a MBA Degree too. He undergone Professional Up-gradation Programme in Design and Construction of Hydraulic Structures and Hydropower Constructions from State University of Russia. He enriched his management skills by participating in Advanced Management Programme in Leading Strategic Change from ASCI, Hyderabad in association with SDA Bacconi School of Management, Italy.
He is a thorough power engineer and has nearly 34 years of professional experience in Design, Construction and Operation of Power Projects. He chose to join the challenging field of Hydropower development and growing through the ranks, presently he is the Chairman and Managing Director of THDC India Limited, a position he holds since August 2021. By virtue of his extra-ordinary expertize and skills, Mr Vishnoi also holds the additional responsibility of CMD of other premier power sector PSUs namely NHPC and NEEPCO.
Holding the responsibility of three CPSE companies of Schedule-A is a feat witnessed never before in India. The operational capacity of these power sector CPSEs is 10,715 MW, majority of which is hydropower. Mr. Vishnoi thus spearheads nearly 21% of the total operational hydropower of the country. He possesses a unique combination of experience in design as well as construction management of mega projects in power sector, including India's legendry Tehri Hydro Power Plant. Mr Vishnoi is also a proponent of implementing state-of-the-art technology in construction and operation of power projects. His focus on environmental protection and social development makes him a complete power professional. India is proud to have a technocrat of this stature and the present scenario, wherein he is at the helm of affairs of some of the most reputed power sector PSUs is a mark of recognition to his extra-ordinary talent.
Mr. Vishnoi also has a wide ranging international exposure. He is internationally recognized as an Expert Power Engineer. He is the President of INCOLD and also represents India in ICOLD for Seismic Technical Committee. He is also a member of World Bank Expert Group.